Day Three - Self-Affirmation Bible Study
How Can We Both Deny and Affirm Ourselves?
John Stott's book The Cross of Christ addresses this for us.  Here's an excerpt:
"How is it possible to value ourselves and to deny ourselves simultaneously?
This question arises because we discuss and develop alternative attitudes to ourselves before we have defined the 'self' we are talking about.  Our 'self' is not a simple entity that is either wholly good or wholly evil and therefore to be either totally valued or totally denied.  Instead, our self is a complex entity of good and evil, glory and shame, which on that account requires that we develop more subtle attitudes to ourselves.
What we are (our self or personal identity) is partly the result of the creation (the image of God) and partly the result of the Fall (the image defaced).  The self we are to deny, disown and crucify is our fallen self, everything within us that is incompatible with Jesus Christ (hence his commands 'let him deny himself' and then 'let him follow me').  The self we are to affirm and value is our created self, everything within us that is compatible with Jesus Christ (hence his statement that if we lose ourselves by self-denial we will find ourselves).  True self-denial (the denial of our false, fallen self) is not the road to self-destruction but the road to self-discovery." 4
Question 1: What in your life you must deny?
Question 2: What in your life you must affirm?
Here's an answer to both questions from The Cross of Christ.5  The list below breaks this down for you:
AFFIRM OUR: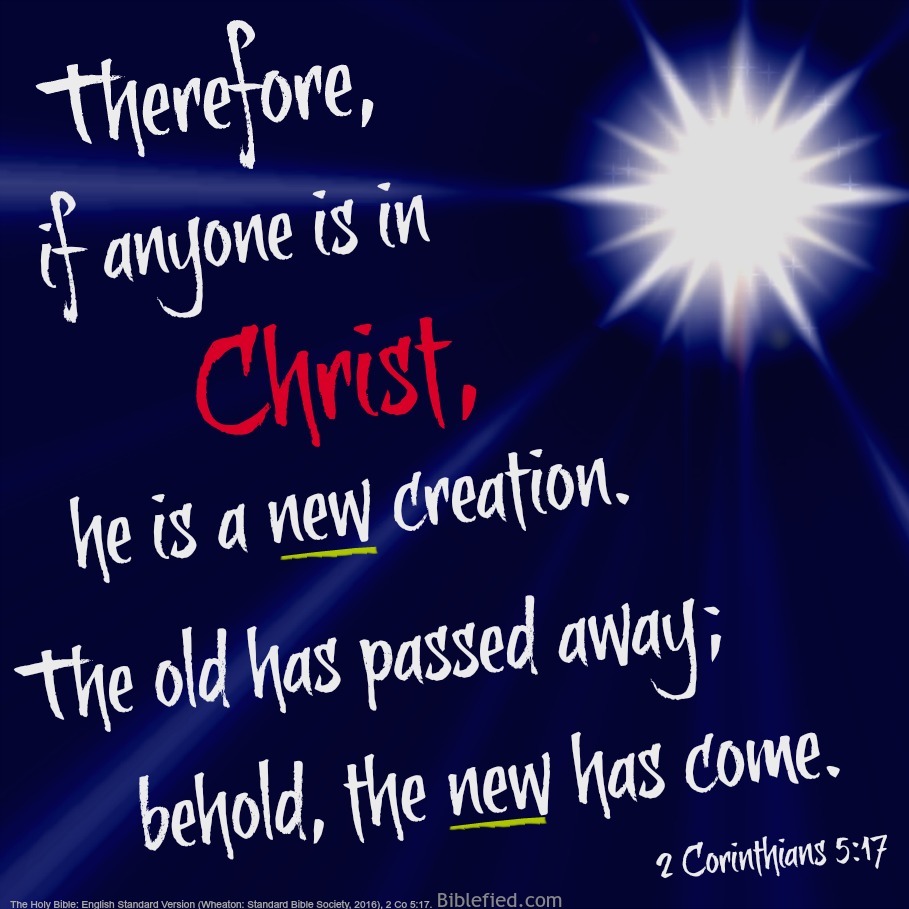 sense of moral obligation
sexuality (whether masculinity or femininity)
gifts of aesthetic appreciation and artistic creativity
stewardship of the fruitful earth
hunger for love and experience of community
awareness of the transcendent majesty of God
inbuilt urge to fall down and worship him
DENY OR REPUDIATE OUR:
irrationality
moral perversity
blurring of sexual distinctives and lack of sexual self-control
selfishness that spoils our family life
fascination with the ugly
lazy refusal to develop God's gifts
polluting and spoiling of the environment
antisocial tendencies that inhibit true community
proud autonomy
idolatrous refusal to worship the living and true God
Day Four - Self-Affirmation Bible Study
To move beyond the contrast between what we need to deny and affirm about ourselves in this self-affirmation Bible study, we need to advance our understanding a bit more.  As Christians, we have the ability to add the wonderful perspective that human beings aren't just created and then they're subsequently fallen.
With the great love that God showed us through his son Jesus Christ, we can say that yes, we were created; and yes, we are fallen, but we have been redeemed!
This now gives us more to affirm and more to deny.4
More to Affirm
Question 1: In light of this and the following verses what are we to affirm and how has your self-image changed?
Ephesians 4:22-24
Colossians 3:9-10
II Corinthians 5:17
Answer:
As these verses show, redeemed Christians have a new self-image that is renewed in the spirit of their minds (Ephesians 4:23) with renewed knowledge according to the image of the Creator (Colossians 3:10).  In fact, we affirm that we are indeed a new creation in Christ (II Corinthians 5:17).  
More to Deny
Jesus Christ emptied himself of his glory according to Philippians 2:6.  We know Jesus was without sin (Hebrews 4:15) yet this Scripture in Philippians is an example of Jesus denying himself.  
That is, he didn't cling to his privileged status.  And because he and his father were one (John 10:30), he did the will of God the Father and gave his life as a ransom for many (Matthew 20:28).  
Addressing this concept of Jesus emptying himself, Philippians 2:5 tells us that we Christians should have this same attitude as Jesus Christ.
Question 2: How can we empty ourselves or deny ourselves and do the will of our father?  

Or, how can you deny yourself something that's yours by right, like Jesus did, so you can accomplish something according to God's will for your life?
Answer:
One man's answer:  The life of a missionary seems to be a perfect example, but other examples aren't so obvious.  A simple choice to serve in a ministry event as opposed to the acceptance of an invitation to enjoy a social function is another example.  Or perhaps you will choose not to enjoy a glass of wine if you were to dine with an alcoholic.  All of these examples are based on decisions and call for one to choose to deny him or herself.   
Day Five - Self-Affirmation Bible Study
As we close this Self-Affirmation Bible Study, an excerpt from The Cross of Christ allows us to see the application of the concept of self-affirmation:
"There is . . . a great need for discernment in our self-understanding. Who am I? What is my 'self'?  
The answer is that I am a Jekyll and Hyde, a mixedup kid, having both dignity because I was created and have been re-created in the image of God, and depravity because I still have a fallen and rebellious nature.
I am both noble and ignoble, beautiful and ugly, good and bad, upright and twisted, image and child of God, and yet sometimes yielding obsequious homage to the devil from whose clutches Christ has rescued me.
My true self is what I am by creation, which Christ came to redeem, and by calling. My false self is what I am by the Fall, which Christ came to destroy.
Only when we have discerned which is which within us will we know what attitude to adopt toward each.  We must be true to our true self and false to our false self.  
We must be fearless in affirming all that we are by creation, redemption and calling, and ruthless in disowning all that we are by the Fall.  Moreover, the cross of Christ teaches us both attitudes.  
On the one hand, the cross is the God-given measure of the value of our true self, since Christ loved us and died for us.  On the other hand, it is the God-given model for the denial of our false self, since we are to nail it to the cross and so put it to death.
Or, more simply, standing before the cross we see simultaneously our worth and our unworthiness, since we perceive both the greatness of his love in dying, and the greatness of our sin in causing him to die." 5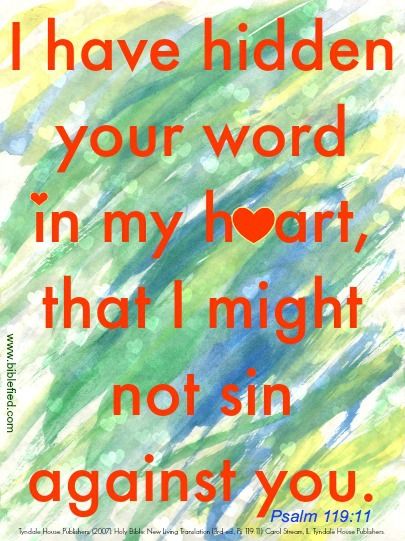 Question: 
What's more difficult for you to do?  
Is it easier to deny yourself and affirm who you are in Christ, or to serve yourself and enjoy the "pleasures" of sin?  
Are there any Scriptures that help you to have the mind of Christ (Philippians 2:5) so you can make the proper choices?

One man's answer:
It's different every day, or an everyday struggle.  However, it's easier to resist when we partner with fellow Christians and pray.  Verse 11 of Psalm 119 helps to strengthen my walk as shown in the graphic on the right.
---

We pray this Self- Affirmation Bible Study has blessed you and brings glory to God.
Please know that as an Amazon Associate we earn from qualifying purchases linked on this site.
---
---
---
| | |
| --- | --- |
| 3 Garland, David, E. Mark. 2002.  Zondervan Illustrated Bible Backgrounds Commentary. Grand Rapids, MI: Zondervan. p. 264. | |
---
4 Stott, p. 275.

5 Ibid. 
---